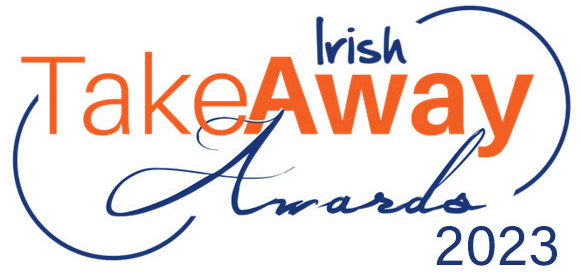 Irish Takeaway of the Year
AndChips, Dungarvan
The 20th February saw a packed house in The Radisson Blu Hotel, Athlone, where Takeaway Teams from across Ireland came together to celebrate the stars of the industry.  Shane Smith Managing Director of NI Media who run the awards said;
"Food to go is one of the fastest growing sectors in the foodservice sector. Customer expectations are high and the modern Irish diner has a discerning palate.  The standards that we encountered this year were incredibly high and the quality of food delivered was outstanding.  We are lucky to have an extensive panel of researchers and every entrant to the awards was inspected by experienced judges.  We'd like to thank them and everyone who took part in this year's programme."
NI Media would like to thank The Irish Takeaway Awards Sponsors for their support; GF Oils & Sauces, Streat School, Bunzl McLaughlin, Services and YesChef – the magazine for lovers of good food.  Their support is invaluable to the growth and development of the programme.
Please see winners list below. 
Shane Smith Managing Director of NI Media Ltd is available for press interviews. Please contact Joanne Cameron on +44 (0) 28 92646265.
Ends
© 2022 NI Media. All Rights Reserved.
For further information call us on +44 (0) 28 92688577 or email info@nimedia.net
33a Railway Street, Lisburn BT28 1XP | 028 9268 8577