brought to you by…

Welcome to The YesChef Takeaway Awards 2020
Brought to you by the publishers of YesChef – the magazine for lovers of good food and the renowned YesChef Awards.
There is no doubt that we Irish love our food and takeaways are no exception!
Whether it's fish and chips, your local Chinese, a tasty Indian or a healthy lunch – everyone has their favourite.
The variety of cuisines that are available now, along with the extensive range of healthy options means that takeaway food is more appealing than ever and we want to celebrate the best!!
Vote HERE for your favourite takeaway.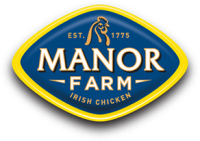 © 2019 NI Media. All Rights Reserved.
For further information call us on +44 (0) 28 92688577 or email info@nimedia.net
33a Railway Street, Lisburn BT28 1XP | 028 9268 8577